ssc cgl coaching in jaipur
Best Competition Exam Coaching In Jaipur For SSC, BANK , LDC, CET, RAILWAY - Jain Classes
Jain Classes is a well-known name in Jaipur for SSC coaching , Bank Coaching , LDC Coaching, Railway Coaching , CET Coaching. Jain Classes also provides latest pattern based class notes to the students. Well experienced and expert faculties are there to guide the aspirants. Jain Classes also provides a monthly current affairs magazine. Jain Classes is one of the best SSC coaching in Jaipur.
Perfect place for your competitive exam preparation. This Institute is known for their amazing coaching classes, faculties are very much skilled in explaining every point with the exceptionally perfect solution.
We prepare you for different competitive exams and make your future bright and secure with our specialized courses.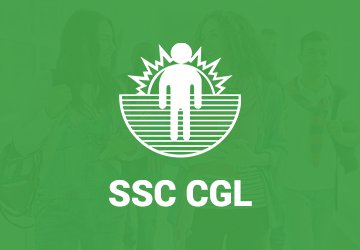 Become a Government officer in the next 6 months and achieve height in your career.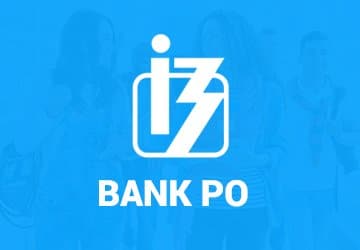 join Our Specialized course for BANK PO-CLERK and other banking exams to beat.
Join the Specialised Railway Courses for RLY Exam and get Closer to your dream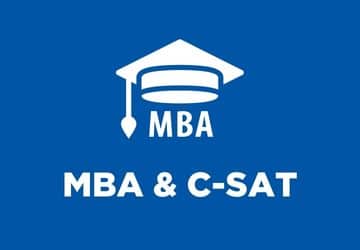 oin our Latest batches for MBA, C-SAT and other management courses to excel
The RSMSSB CET 2022 Notification is about to release and once the notification.
Best SSC Coaching in Jaipur: Build Your Dream with result- driven Institute - Jain Classes
The Pink City of India, Jaipur, is renowned for both its outstanding academic reputation and its extensive cultural history. In order to prepare for competitive examinations like the Staff Selection Commission Combined Graduate Level (SSC CGL), Jaipur has a wide selection of prestigious coaching facilities that have helped countless applicants shape their careers.
Jain Classes , Best SSC coaching in Jaipur is well known for its dedication to quality, knowledgeable instructors, and track record of delivering top-notch students. Quantitative aptitude, English language, reasoning, and general awareness are just a few of the courses and themes covered in our many coaching programmes that cover everything needed to pass the SSC CGL test.
One of the key advantages of attending an best SSC coaching institute in Jaipur is the customized attention and support that students receive. Faculty members work closely with students to identify their strengths and weaknesses in order to assist them in developing effective SSC CGL exam strategies. They are extremely informed and experienced.
Our coaching center also offers study guides, practice exams, and scheduled practice sessions to make sure that students are prepared and confident when they show up for the SSC Coaching in Jaipur. Students are inspired to do their best work because of the competitive climate in these institutions.
The assistance and support that these coaching centers in Jaipur provide helps many candidates realize their ambition of getting a government job through the SSC CGL test. SSC Coaching in Jaipur may be your starting stone to success in the challenging world of government employment tests, whether you are a recent graduate or someone trying to improve your professional chances. So, if you're aspiring to crack the SSC CGL exam, consider enrolling in one of Jaipur's top SSC coaching institute Jain Classes to turn your dreams into reality.
Jain Classes is the Best Coaching For SSC, BANK, MBA & C-SAT Preparation in Jaipur.
Jain classes Help you In achieve your goals and fulfill your dreams with different competitive exam and make your future bright and secure with our specialized courses.
Why Prepare With Jain Classes
Personalised Touch Of An Expert Teacher
Effective Way to LearnT
Doubt Clearing Sessions
Classroom Assignments
Innovative Learning Platform
Jain Classes publications have a wide range of books and notes to ensure the success of our students.
Why Jain classes Are the Best
We prepare you for different competitive exams to make your future secure.
Experience: We have more than 15 years of experience in preparing students for competitive exams. Knowledge: We have very sound knowledge of syllabus, pattern, course, cut-offs and best jobs in the country.
Separate Batches -: We have separate batches for English & Hindi Medium.
Personal Attention -: 'We know students by their names'.
More than 70% of our students get selected for the best Gov and Pvt jobs.
Join Our Online Math Classes
jain classes are the best SSC, Bank, MBA & C-SAT coaching in jaipur. we are now providing specialb online Math Classes.
Online Classes Best Quality Easily Available
Enrol Now Only @1999 Validity: 1 Year
Jain classes is the best coaching for SSC, BANK, MBA & C-SAT preparation in Jaipur.
We Provide Online Courses & Test Series
ONLINE TEST SERIES
ONLINE COURSE
SSC COURSE
BANK COURSE
LDC COURSE
CURRENT EVENTS
Available In Hindi and English
Jain Classes Elite Classes
Free Expert Video Lacture
Jain classes is the best SSC, BANK, MBA & C-SAT coaching in Jaipur.
Height And Distance . Part-1 ||By Ritesh Sir|| Jain Claases Jaipur (SSC, RAILWAY ,CDS)
Vbodmas (Calculation): Learn VBODMAS Rule In Mats By Ritesh Jain Sir.
inequility Concept I Bank I Part 1 I Ritesh Jain Sir